Ford Motor Company takes the winning spot for vehicle sales, yet again, with the Ford F-Series! In 2019, Ford sold a total of 896,526 trucks and 2,310,494 total vehicles.
The F-Series appeared to sweep the Midwest and South of the United States last year. A fun fact, however, is that all states but California and Florida had either pickup trucks or SUV models as their most popular cars. These two oddball states ended up with the Honda Civic and Toyota Corolla in their top spots, respectively.
With these outstanding numbers, it's no wonder that Ford has achieved the status of the best-selling brand in the United States for its 10th year in a row.
Coming from Ford's vice president, U.S. Marketing, Sales and Service, Mark LaNeve, "We promised a winning portfolio and that's what we're delivering with more on the way, including Mustang Mach-E, an all-new F-150 and the return of Bronco. It's going to be an exciting year for new product at Ford."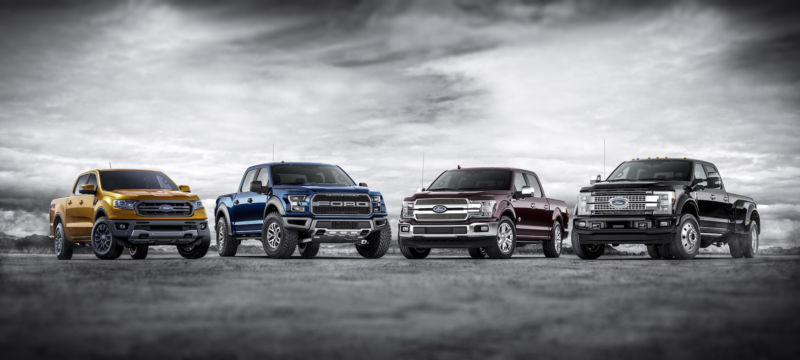 Here at Mark Williams Auto Group, we sure are looking forward to the new innovations Ford has coming for us soon (in addition to the new-and-improved, classic concepts that the top-selling F-Series always has to offer). What do you, like many other Americans, love about the F-Series? Share this post to Facebook or Twitter and let us know!