Earlier this week, a slew of photos were posted online of the new Ford Bronco. The interesting thing is that none of the photos came from Ford themselves. Up to this point, Ford still has not released any official photos of the new lineup but we have seen a number of their spy car/test mules photographed out in the wild. So, thanks to a few brave souls on the internet, we now have photos of the Bronco Sport (also known as the "Baby Bronco"), the larger 'full-size' four-door Bronco, and the two-door option as well. Determining the authenticity is a bit tricky though because they were all posted from different sources. Also, none of the photos appear to be taken in the same place. For the moment, we'll just put the skepticism aside and assume they are the real deal because, well, that's just more fun.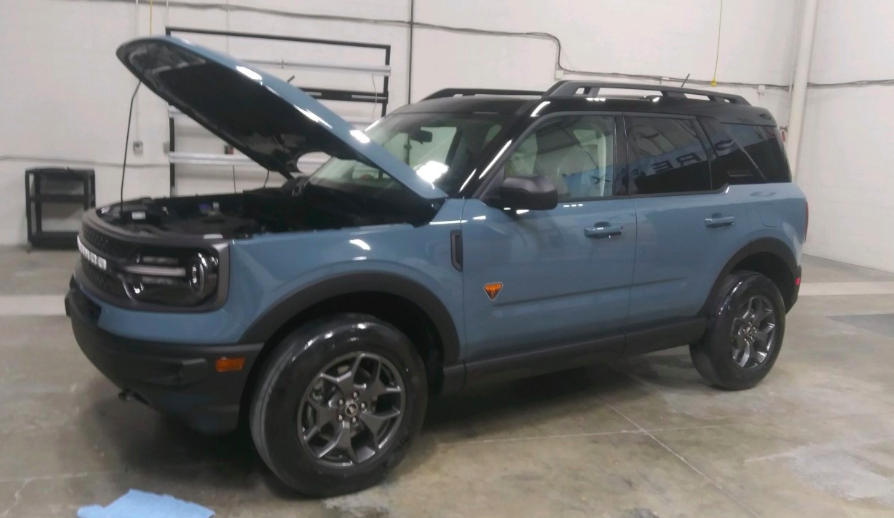 First up, the Bronco Sport. This is the smallest option of the three Ford is believed to be offering later this year. It does seem that they've kept the 'boxy' look of the old Bronco while still keeping the overall design modern. It's hard to tell from the photos but it looks to be about the same size as the new Escape.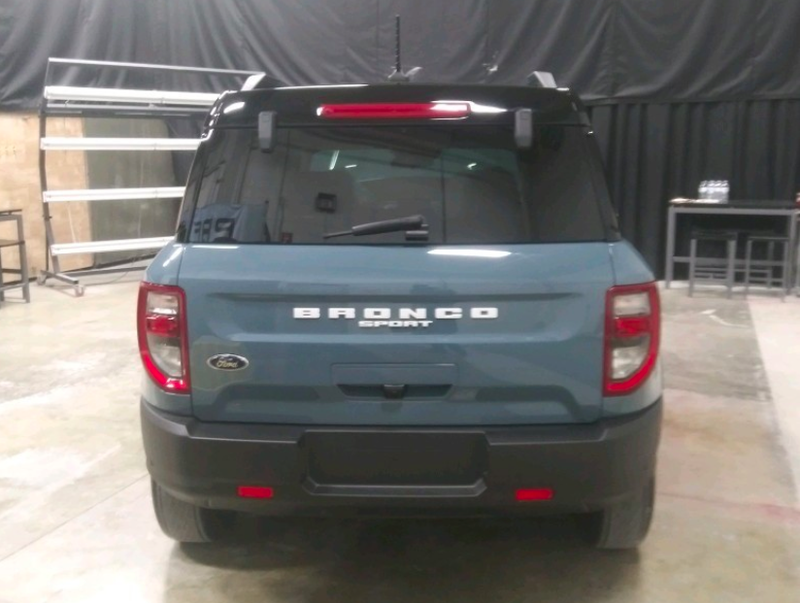 The rear end features a prominent 'Bronco Sport' badge with the Ford emblem offset to the left side as an ode to the old Bronco's design. The front end has 'Bronco' big and bold across the grille and the headlights, while significantly more modern than those of the past, feature a circular LED ring that still maintains that retro Bronco look.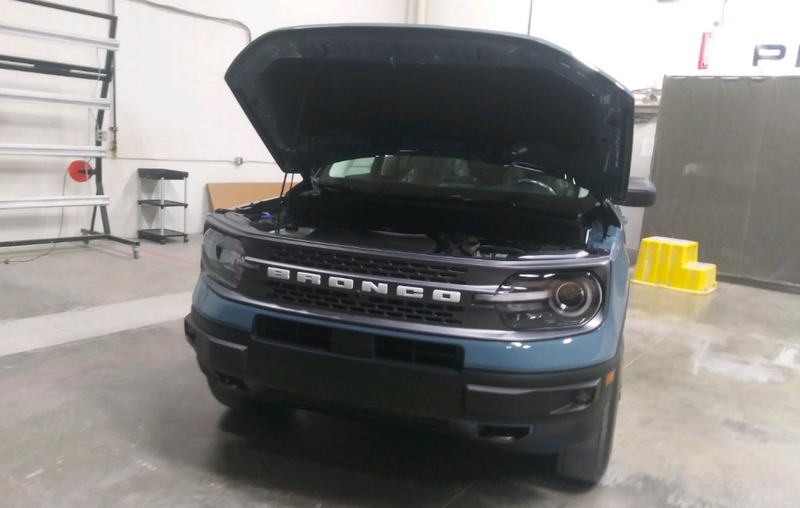 Next up, the full-size four-door. Now we've only got one angle of this version but you can pick up a lot from that one photo. It looks like it's going to have full metal bumpers, built-in fender flares, beadlock wheels, and a removable top. It maintains that iconic boxy Bronco body shape as well. In due time we'll know whether these are all options or not but we have to admit it looks awesome!
Lastly, the two-door model. Which, in my opinion, is the most exciting of all. The size, shape, and stout stance looks like a perfect modern take on the classic Bronco. The one pictured here is also sporting those beadlock wheels and fender flares.
Needless to say, we are very excited for the Bronco release whether these are authentic or not. We'll be sure to keep you all updated on that when we get more info as well.